I have started a new applique wall hanging, it's totally inspired by this
quilt by Shape Moth
, when I first saw it, I was blown away by those beautiful lilies and she has been kind enough to post a
tutorial.
After a little google image searching, I found this which makes a good starting point for ideas.
This is what I've done so far, my fish are going to be gold fish, I haven't got many orange batik fabrics and I'm not sure there is enough contrast going on yet.
This blue batik fabric is ideal, Its left over from my poppy quilt, its a good size, its folded her for this photo, and I have plenty of contrasting greens.
This little fishy and the lily pads were made using the starch and press method of applique, it was such a pleasure tonight to sit and make them, the fabrics are gorgeous, I really love this technique and can't wait to sit and hand sew them down.
Next I'm going to make a lily using the tutorial, to see if I've got the size right before I carry on making up the applique pieces, I've made 3D flowers before on this quilt, they are fushias (you could tell right?)
This post is linking up with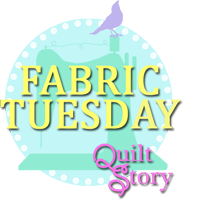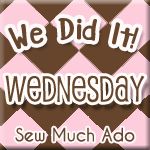 Happy sewing!