My Terrain layer cake by Kate Spain has waited months for me to find the right quilt pattern.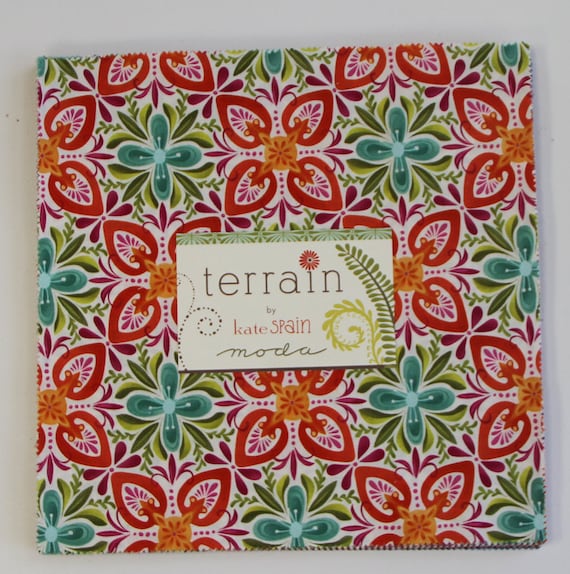 Finally inspiration struck and with some Kona white its going to be a pickle dish quilt.
The pattern is from Kaffe Fasset's book Quilt Romance
I seperated the smaller prints and used them for the slices/pickles
and the large prints have been cut into squares
This is the planed layout
As with my New York Beauty quilt, I am leaving the centre free for some freemotion quilting.
This post is linked to
Ester's Blog
and also to
Freshly Pieced
.
Happy sewing!